CompNet provide IT support, IT Software development, Website Hosting and Maintenance for the listed companies.
Small business
Churches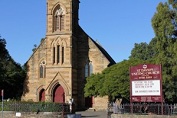 St David's church building dates back to 1869, after the Ramsay family donated the land for a Presbyterian school and church. The whole St David's property is classified by the National Trust of Australia (N.S.W.)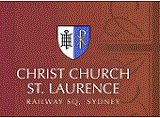 Christ Church St Laurence is a Parish within the Anglican Church of Australia, Diocese of Sydney. We are Anglicans in the Catholic tradition; the hallmarks of our ministry are prayer, sacrament and pastoral care.

Newtown Mission is a community of Christians in the inner-west of Sydney, passionate about following Jesus, living alongside the vulnerable and sharing God's good news story.
Australian Aboriginal Art Centres